Assessor's Department...Geneva, Illinois Township
Office Hours: Monday - Friday, 8:30 A.M. - 4:30 P.M.
Address: 400 Wheeler Dr., Geneva Illinois 60134
Online Property Search
Geneva Township has just made it easier for you to get property information! Just click on the link below or to the left and you will be able to search for property by PIN, address, or property owner's name. Click here for Property Search.
Assessor's Freedom of Information Officer....Alex Fritz
Phone: 630-232-3605
Email:afritz@genevatownship.com
Freedom of Information Request Form
Deputy Assessor....Alex Fritz
Phone: 630-232-3605
Email:afritz@genevatownship.com


Deputy Assessor....Kaley Kavanaugh
Phone: 630-232-3607
Email:kkavanaugh@genevatownship.com


Denise D. LaCure is the Geneva Township Assessor. Denise has been your Assessor since January 2010, and was a Deputy Assessor for 10 years at St. Charles Township before that. Denise also worked at the Kane County Supervisor of Assessments Office. Prior to getting directly involved in assessing Denise worked fifteen years for The Sidwell Company first as a mapping technician in the creation of assessment (tax) maps, then in corporate sales of assessment maps and GIS systems to County governments in Michigan, Indiana, Ohio and Wisconsin. Denise is a Certified Illinois Assessing Officer.
The office of the Assessor is the only elected position that has statutory, pre-election requirements. Candidates for Assessor must obtain the Certified Illinois Assessing Officer designation from the Illinois Property Assessment Institute. The township assessor is essentially an appraiser. The assessor's responsibilities include the assessment / appraisal of all taxable property within the township.
The Assessor must analyze recent arms length sales for three years and perform sales ratio studies for all properties to determine which areas require reassessment and must also analyze the fairness of assessments. For commercial properties the Assessor must also examine income, rents and vacancies. The assessor "certifies" changes to the Supervisor of Assessments Office, responds to complaints about assessments, values new construction and assists in / or determines homestead, model home, home improvement, builder and open space exemptions.
The Assessor determines the market value of all taxable property, which is then assessed at 33 1/3% of that value. The purpose of the assessment is to equitably apportion the tax burden as created by taxing districts: schools, municipalities, park districts, counties and townships. Assessors do not levy, collect or distribute tax revenues.
The 2018 equalized assessments are now complete and can be viewed on our website at www.genevatownship.com. Click on Assessor's Office, Property Search. From there, you can also link to the Treasurer's and Supervisor of Assessments web pages to check your exemptions and taxes.
The current assessment cycle will value properties as of January 1, 2018. The market "today" may not be reflected in the current assessment; in fact it may be 12 to 36 months behind the market by the time tax bills are issued. Any sales or appraisals dated after January 1, 2018 will be considered but will be weighted appropriately. Illinois State Statutes mandate the use of the three previous years of sales to obtain the fair cash value for a current assessment year. So for the 2018 assessment year, we must use sales from 2015, 2016 and 2017.
If you have questions regarding the 2018 assessment or your future assessment, please contact the Assessor's Office, 630-232-3604, 8:30am-4:30pm, Monday through Friday.
Comments from Denise's Facebook Page:
Steven Andersson added 2 new photos.
June 22 ·
I had the pleasure of meeting with the Geneva Township Assessor Denise D LaCure to learn about the work her office does to insure that all landowners are assessed fairly. Not an easy task and never ending! Her process is very comprehensive, thoughtful and evenhanded. And remember that her office doesn't levy the taxes so don't shoot the messenger!!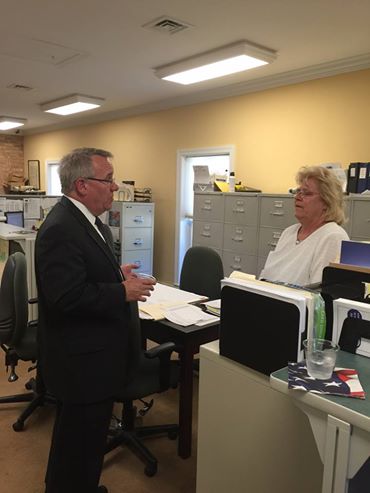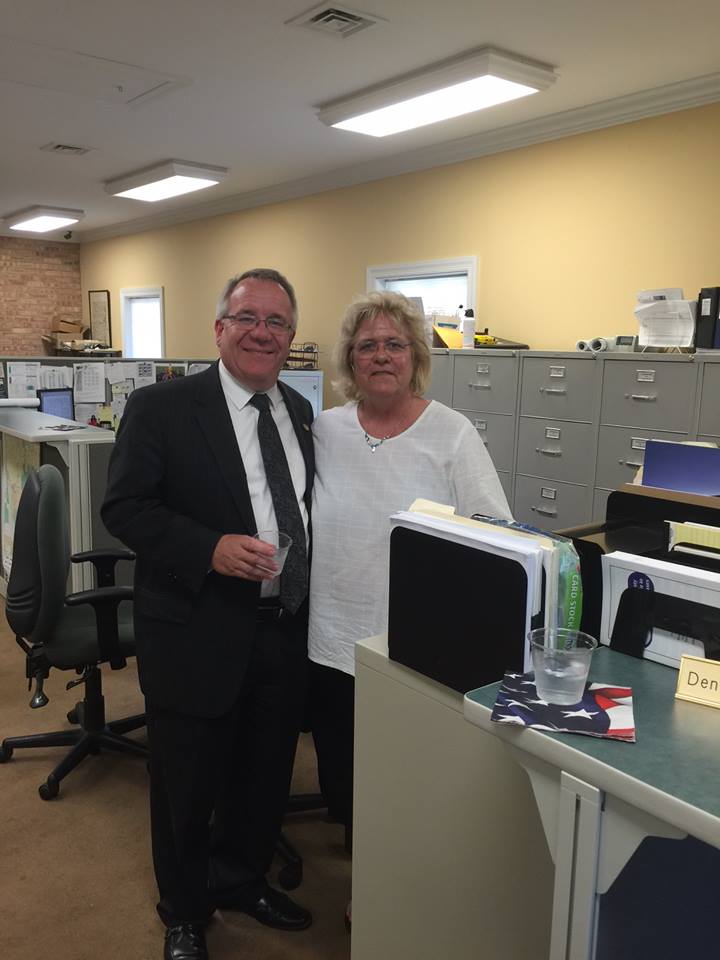 Like Show more reactions
Like Denise D LaCure and 33 others
Comments

Terry Hunt Denise does a great job.
Like · Reply · 3 · June 22 at 11:53am
Colin Campbell Denise is wonderful. She is knowledgeable, helpful, and very fair. We are lucky to have her in our township
Like · Reply · 3 · June 22 at 1:41pm

Stan Bond Denise is the best!
Like · Reply · 3 · June 22 at 3:18pm

Mary Agnes Zellmer Denise is a great assessor. Takes the time to talk with residents and help with any issues.
Like · Reply · 3 · June 22 at 4:45pm

State Representative Kay Hatcher And she's AWESOME.
Like · Reply · 3 · June 22 at 6:15pm

Denise D LaCure Thank you all for the kind words. Let it be known that each of you have in some way had a good influence on me.
Like · Reply · 2 · June 22 at 9:03pm

Brian Carlson Another example of a great public servant. How's that budget coming along so that some public servants wont have to worry about going without pay checks?
Like · Reply · June 23 at 3:22pm

Rachel Hess Good job Steve!
Like · Reply · 1 · June 23 at 5:20pm